Honeymoon
Darlin' Neal

The Mystery of Art
Joan Wilking


Trumpet
Joseph Musso, Jr.

Fireflies
Steve Schirra

Darlin' Neal lives in the Mississippi Delta where she teaches English at Mississippi Valley State University in Itta Bena, MS, the home of BB King, and where she hangs out with her dog, Catfish. Her work has appeared in The Southern Review, Shenandoah, Puerto del Sol, The Arkansas Review, and numerous other mags.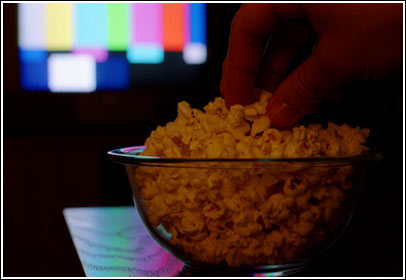 The boy wore a powder blue tuxedo and he tap danced around the house in shiny shoes. He wiggled the long tail of his fancy suit. When a stranger, a soon-to-be-new-relative took his picture, he hid in a corner, ducking and laughing, always to be captured happy like that. His father was getting married.



His father kissed the bride and through the window, the boy saw a bolt of lightning behind the bride and groom, way out beyond his daddy's semi in the desert, way out on top of the mountain. His mother lived somewhere beyond that distance. She'd left him with her mother, who left the boy beside the road and called his daddy, saying, "Come pick the little bastard up. I can't stand him. He's deranged from all his mother's drugs and whoring." He might have forgotten this except his daddy talked about it often. How horrible that grandmother was with her crucifix and prayer beads and statues in the house.



He watched the whole wedding, ducking and smiling. There was a yawning, the door open, a churr in the dark outside. Unlatching the screen, he snuck out, running to his good grandma's house across the way. Alone, he turned on the TV and popped popcorn in the microwave perfectly. He wondered if anyone would miss him, if the bride and groom were already on the way to the honeymoon. What magic now might come into his life?