(original 2nd-to-last paragraph from Shya's story)
He stared at the portrait of his father, which he'd taken in and placed on the chair across from him. It was grossly unfinished, but that didn't matter as much since he'd changed his mind about realism. It was inappropriate for this project, he'd decided, at least in the strictest sense, and he was excited to take advantage of this new freedom. He was already thinking beyond the wires, the bruises, beyond the small liberties he'd thought of before. His father's photorealistic eyes, red from crying, stared impassively as Shya wondered whether he'd keep them at all. What if that flying helmet had been shrapnel? What if that shrapnel had blinded him?

...
(new final paragraph) by Paula Bomer)
A fat jolt of adrenaline shot through his body at this thought, expanding through his veins and he gripped the sides of the chair as if it were hurdling through the sky. He closed his eyes and listened to the banging of his own heart, imagining his father's blinded, bleeding eyes and his face contorted in pain, his mouth open and howling. It was just as possible, it was something that could have been, but, of course, it hadn't happened. Shya felt his heart slow slightly and he loosened his grip on the chair. Why did it all seem so fragile, so ephemeral? Here he was sitting on a solid piece of wood, looking at the fruits of his labor, his rendering of his own father. It was real, it was all here –the cabin's walls and endless knick knacks, the faint, unclean smell of dishes in the sink mixed with the mild sting of turpentine and oil coming from the painting—it was all here, with all of its bouncing atoms and hard molecular glory, and yet, it wouldn't always be, of this he was certain.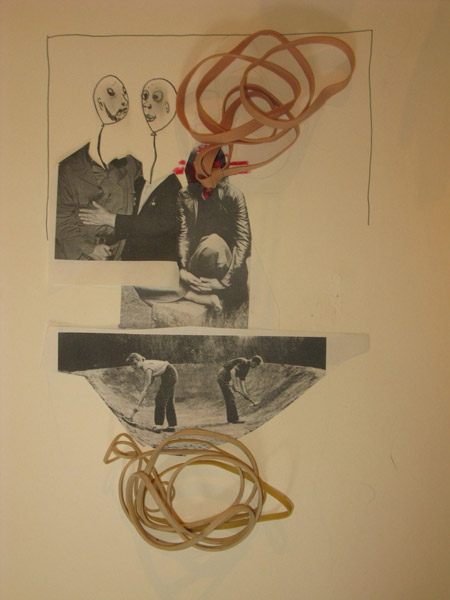 Behind the Scenes of "The Fish" by Patrick Somerville